Palm oil is harvested from the oil palm (Elaeis guineesis) for a variety of products ranging from processed foods to cosmetics, and more recently, biofuels. Though the oil palm is native to West Africa, it is now cultivated in countries across Southeast Asia, western and central Africa, and Latin America. Malaysia and Indonesia account for approximately 90% of global palm oil production and exports, and in those countries, large tracts of tropical rainforest have been cleared for oil palm plantations. From 1990 to 2005, over 50% of new oil palm plantations in Malaysia and Indonesia were established through conversion of lowland forests.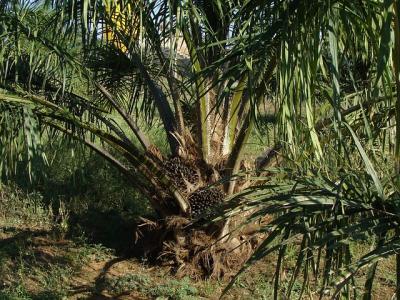 Oil palm is typically grown by smallholder farmers, or on private or state-managed plantation estates, and provides hundreds of thousands of smallholder farmers with income. The fruit of the oil palm is harvested, and processed by mills into crude palm oil and crude palm kernel oil. Around the world, 70% of palm oil is used by the processed foods industry and biofuels markets, with China, India and EU countries being the largest importers. Global palm oil consumption per capita has increased from 0.5 kg per capita in the 1970s, to 2.5 kg per capita in 2009, and global production volume is increasing by 9% each year. The Roundtable on Sustainable Palm Oil (RSPO), established in 2004, is an industry-led certification scheme for palm oil suppliers. A variety of large consumer goods manufacturers like Unilever and Nestlé have committed to sourcing from certified suppliers, with 4% of global production being certified as sustainable. However, only 2% of global production is sold as certified sustainable, as global demand for sustainable palm oil is low. The RSPO has been subject to criticism by environmental groups for not having stringent standards and monitoring processes for suppliers, and for having a pro-industry bias. In response to NGOs like WWF, the Union of Concerned Scientists, and the Rainforest Action Network, the RSPO has recently increased its efforts to penalize palm oil producers that do not comply with its standards.  
The expansion of oil palm plantations and rapid increase in palm oil consumption and production poses a significant threat to forests in Southeast Asia and West and Central Africa, as more and more forestland is cleared and converted for agricultural development. Palm oil production indirectly affects forests through the building of transportation infrastructure for plantations, further contributing to habitat fragmentation. The replacement of forests with plantations reduces carbon sequestration capacity, and the draining of peat soils for plantations also contributes heavily to greenhouse gas emissions. After establishment, fertilizer, pesticide, and herbicide pollution from oil palm plantations may adversely affect surrounding habitats. Scientists have recommended that future expansion of plantations should take place on pre-existing agricultural lands, due to the detrimental effects on regional biodiversity and carbon sequestration capacity caused by clearing primary or secondary forests in the species-rich hotspots of Southeast Asia.  
Read more about Palm Oil in the Congo Basin as well as other biofuels in the the Amazon Basin.
Corley, R. H. V. (2009). How much palm oil do we need?. Environmental Science & Policy, 12(2), 134-139. 
Fargione, J., Hill, J., Tilman, D., Polasky, S., & Hawthorne, P. (2008). Land clearing and the biofuel carbon debt. Science, 319(5867), 1235-1238. 
Fitzherbert, E. B., Struebig, M. J., Morel, A., Danielsen, F., Brühl, C. A., Donald, P. F., & Phalan, B. (2008). How will oil palm expansion affect biodiversity?. Trends in Ecology & Evolution, 23(10), 538-545. 
Laurance, W. F., Koh, L. P., Butler, R., Sodhi, N. S., Bradshaw, C. J., Neidel, J. D., Consunji, H., & Mateo Vega, J. (2010). Improving the performance of the roundtable on sustainable palm oil for nature conservation. Conservation Biology, 24(2), 377-381. 
Koh, L. P., & Wilcove, D. S. (2008). Is oil palm agriculture really destroying tropical biodiversity?. Conservation Letters, 1(2), 60-64. 
Koh, L. P., & Wilcove, D. S. (2009). Oil palm: disinformation enables deforestation. Trends in Ecology & Evolution, 24(2), 67-68. 
Rautner, M., Leggett, M., Davis, F. (2013). The Little Book of Big Deforestation Drivers, Global Canopy Programme: Oxford. 
Reijnders, L., & Huijbregts, M. A. J. (2008). Palm oil and the emission of carbon-based greenhouse gases. Journal of Cleaner Production, 16(4), 477-482.