The sale of illegally or unsustainably harvested timber has been and continues to be a major issue that contributes to deforestation around the world. The idea of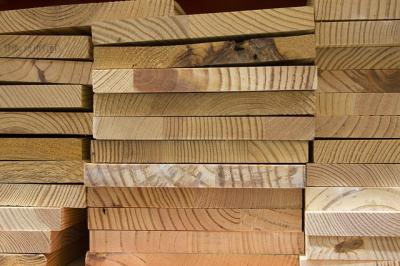 forest product certification by non-governmental bodies emerged in the 1990s as a means of tackling deforestation and forest degradation occurring in the tropics. Today, 440.3 million hectares of forestland around the world have been certified by the Forest Stewardship Council (FSC) and Programme for the Endorsement of Forest Certification (PEFC). This number represents 10.7% of the total global forest area of 4.03 billion hectares. Annually, these certified forests account for an estimated 523.4 million m3 of industrial roundwood production, 29.6% of the world total. The FSC was established in 1993 as a coalition effort between the World Wide Fund for Nature (WWF) and a number of environmental NGOs, timber producers, indigenous groups and community forestry groups. The FSC created standardized criteria and indicators for independent certifiers to certify sustainably managed forests, which includes but is not limited to sustained yield techniques. According to the FSC, forest management needs to be environmentally, socially, and economically sustainable, as well as being in accordance with national and international forestry laws. Management criteria would also include compliance with formal tenure rights, consideration of indigenous and customary rights, as well as being economically efficient and transparent. FSC standards are determined by a General Assembly that represents social, environmental, and commercial interests in forestry.  
A range of alternative forest certification schemes have been developed since the FSC's inception and some are industry-dominated in terms of decision-making and are more flexible in terms of criteria and policy, including the Sustainable Forestry Initiative and the Canadian Sustainable Forestry Certification Coalition, created by timber industry associations in the United States and Canada, respectively. The PEFC emerged as an alternative in European countries, though FSC is still a prominent certification scheme in Sweden and Russia. A variety of national timber associations like the Malaysian Timber Certification Council have developed their own schemes, and PEFC has expanded its geographic coverage to endorse the national certification schemes of Brazil, Chile, China, and Malaysia. Though the PEFC and other schemes give more control over policy procedures to business interests and forest owners, generally, most certification schemes have criteria relating to the extent of forest, forest health, productive functions, biodiversity, ecosystem services, socio-economic benefits, and legal or policy frameworks.  
The degree to which certification schemes encourage sustainable forest management is also dependent on the certification scheme in question, as each has its own standards. A number of certified forests, such as those under the Malaysian Timber Certification Scheme (MTCS) also have been criticized for unclear environmental and social protection standards, despite their certified status. Such schemes in Asia, including the MTCS and Lembaga Ekolabel Indonesia (LEI) have emphasized reduced impact logging techniques, possibly at the expense of social factors. Asian timber importers like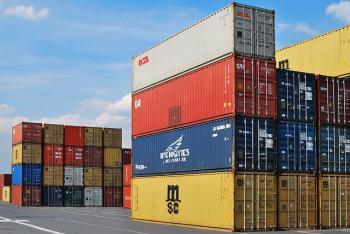 China, Korea, and Japan are generally less environmentally-sensitive than those in Europe or North America, and thus standards for producers for such markets are lower.  
Though the concept of global forest certification was initially developed to target deforestation in the tropics, certification of forests has been concentrated in the temperate and boreal zones in industrialized countries, with 92% of certified forests (measured by hectares) located in the Northern hemisphere, with Canada and the US accounting for 51% of all certified forests in 2014. Approximately 2% of all tropical forests are certified, with 4% of certified forests located in Latin America, 3% in Asia, and 1% in Africa. Another issue is that across developing countries, community managed forests operating on customary tenure lands, or even those with formalized tenure, have encountered difficulties obtaining or maintaining certification due to lack of resources and technical capacity. A lack of institutional support from governments has also hampered local community efforts to engage in certification processes. 
Forest certification has the potential to contribute to biodiversity conservation by reducing pressure on high conservation value forests, and while the global coverage of certification is not high, various studies have shown that compliance with certification standards has improved forest management practices. However, the capacity for certification to be effective at reducing deforestation and forest degradation on a broader scale is reliant on the demand for certified products. Third-party certification schemes are designed as voluntary standards for a given company to comply with. This kind of forest governance developed due to the lack of any international binding agreements regarding the protection of forests. It must be noted that certification is also not intended to account for deficiencies in national forestry law enforcement and governance. Explore further to learn more about certification in the Amazon Basin, the Congo Basin, and in the boreal zone. 
Auld, G., Gulbrandsen, L. H., & McDermott, C. L. (2008). Certification schemes and the impacts on forests and forestry. Annual Review of Environment and Resources, 33(1), 187. 
Cashore, B., Gale, F., Meidinger, E., & Newsom, D. (2006). Confronting sustainability: Forest certification in developing and transitioning countries. Yale University Faculty of Environmental Studies Publication Series. 
Cashore, B., Auld, G., & Newsom, D. (2003). Forest certification (eco-labeling) programs and their policy-making authority: explaining divergence among North American and European case studies. Forest Policy and Economics, 5(3), 225-247. 
Cerutti, P. O., Tacconi, L., Nasi, R., & Lescuyer, G. (2011). Legal vs. certified timber: Preliminary impacts of forest certification in Cameroon. Forest Policy and Economics, 13(3), 184-190. 
Durst, P. B., McKenzie, P. J., Brown, C. L., & Appanah, S. (2006). Challenges facing certification and eco-labelling of forest products in developing countries. International Forestry Review, 8(2), 193-200. 
Ebeling, J., & Yasué, M. (2009). The effectiveness of market-based conservation in the tropics: Forest certification in Ecuador and Bolivia. Journal of Environmental Management, 90(2), 1145-1153. 
Elbakidze, M., Angelstam, P., Andersson, K., Nordberg, M., & Pautov, Y. (2011). How does forest certification contribute to boreal biodiversity conservation? Standards and outcomes in Sweden and NW Russia. Forest Ecology and Management, 262(11), 1983-1995. 
Meidinger, E. E. (1997). Look who's making the rules: International environmental standard setting by non-governmental organizations. Human Ecology Review, 4, 52-54. 
Rametsteiner, E., & Simula, M. (2003). Forest certification—an instrument to promote sustainable forest management?. Journal of Environmental Management, 67(1), 87-98. 
UNECE & FAO (2014). Forest Products: Annual Market Review 2013-2014. United Nations, Geneva.