Under ongoing threats, and increased recognition of the importance of forests, a variety of approaches towards forest conservation have been enacted around the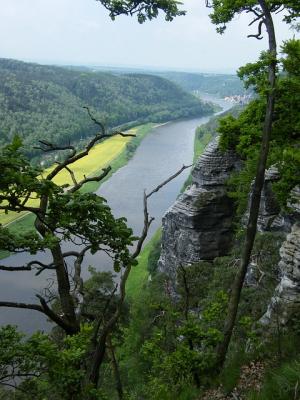 world. Beyond laws and governance systems regulating forest management and use, a number of other mechanisms have shaped conservation options for the world's forests. Historically, protected areas were implemented to preserve areas for purposes of landscape protection, game, and scenery. Protected area objectives have since expanded to encompass cultural significance, tourism potential, educational opportunities, ecological value, and high biodiversity. Government jurisdiction over such areas has occasionally run into conflict with indigenous populations, by prohibiting traditional rights and access to lands. However, researchers and conservation efforts are increasingly recognizing these social issues and the need to address local customs and livelihoods. 
In more modern forest conservation efforts, a key component to ensuring success is forest monitoring. This is increasingly enabled by improving technology, such as remote sensing data and mapping projects, such as the Global Forest Watch, which allow easier access to data on forest conditions and trends throughout the globe. Reforestation and forest restoration can range from fast-growing exotic plantations, to restoration of complex native mixed-species forests, to abandoned land recovering naturally without extensive human intervention. Active reforestation efforts are undertaken for a variety of reasons, with varying amounts of success, but have constituted a significant portion of restored forest cover, making up an estimated 7% of total global forest cover today. 
Especially in the era of increased globalization, market-oriented methods of forest conservation are increasingly coming into play. 
Forest certification
 is a system that ensures that environmental and social guidelines are followed throughout the Chain of Custody for wood-based products, where consumer demand for certification has helped encourage adoption of certification practices. Payment for ecosystem services approaches aim to preserve "ecosystem services" such as 
watershed function or carbon sequestration, by offering financial incentives for land owners and managers to sustainably manage their land resulting in off-site benefit. In some ways, 
REDD+
 (Reducing Emissions from Deforestation & Forest Degradation), is a global ecosystem services market, focused on carbon sequestration.
REDD
+ aims to generate financial value for the carbon stored in forests, and encourage sustainability in pathways to development. 
Lastly, increasing attention is being paid to landscape approaches to conservation and forest restoration. World Wide Fund for Nature and the International Union for the Conservation of Nature define the term as "a planned process that aims to regain ecological integrity and enhance human well-being in deforested or degraded landscapes." This method looks to methods such as agroforestry, tree buffers, or forest corridors to increase tree cover to better meet environmental, biodiversity, social, and economic goals across landscapes. 
Conservation of the world's forests is being approached in a variety of ways, with varying degrees of efficacy, and impacts on ecosystems and communities. Explore and learn more about these conservation topics by clicking below:
---
Coad, L., Campbell, A., Miles, L. & Humphries, K. (2008). The Costs and Benefits of Forest Protected Areas for Local Livelihoods: A review of the current literature. UNEP.  
Malets, O. (2013). The Translation of Transnational Voluntary Standards into Practices: Civil Society and the Forest Stewardship Council in Russia. Journal of Civil Society, 9(3), 300-324.  
Mansourian, S. (2005) Overview of Forest Restoration Strategies and Terms. In Mansourian, S., Vallauri, D. & Dudley, N. Forest Restoration in Landscapes. Springer. 8-13. 
Sayer, J., Sunderland, T., Ghazoul, J., Pfund, J.-L., Sheil, D., Meijaard, E., Venter, M., Boedhihartono, A.G., Day, M., Garcia, C., van Ooster, C. and Buck, L.E. (2013) Ten principles for a landscape approach to reconciling agriculture, conservation, and other competing land uses. Proceedings from the National Academy of Sciences, 110, 8349-8356.