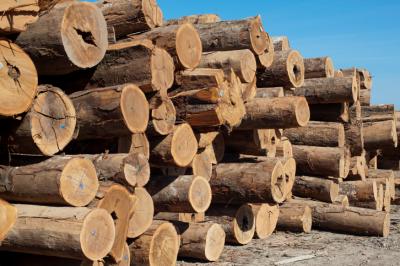 Forest certification has progressed slowly in Africa compared to other parts of the world, but the region does claim a significantly large area of FSC certified natural forest (5.3 million hectares). Many Congo basin countries are actively involved in legality verification agreements with the European Union; the recent Brazzaville Declaration was signed by multiple parties to tackle illegal timber.  
Various methods are available to promote and certify sustainable forest management in Africa. Forest Stewardship Council (FSC) is the leading international label of forest certification. All FSC certified concessions in the Congo Basin are located in Gabon, Cameroon, and Republic of Congo; DRC and Central African Republic have no certified concessions as of 2014. The Program for Endorsement for Forestry Certification (PEFC) endorses the certification of national certification programs; in Africa, Gabon was certified in 2009 and Cameroon is in process. Programs such as the Global Forest and Trade Network of WWF seek to build demand for certified forest products.
The European Union has worked to advance forest legality verification through the Forest Law Enforcement, Governance and Trade (FLEGT) Action Plan, which prevents illegal timber trade through enforcement, monitoring, and trace technology. Voluntary Partnership Agreements are negotiated between the EU and timber producing countries; in the Congo Basin, Cameroon, Central African Republic, and Republic of Congo are implementing VPAs, while DRC and Gabon are in negotiation phases. Forest legality verification seeks to address some of the gaps of forest certification by taking a national supply level approach while at the same time ensuring demand from a significant buyer group (the EU community). In combination, legality verification is sometimes described as a floor or a minimum level for all forestry operations to meet, while certification serves as a ceiling or a maximum level of excellence where operations can distinguish themselves.  Yale researcher Ben Cashore and the Governance, Environment, and Markets Initiative write extensively about forest certification and environmental governance around the world.
Certification of some forestry operations in the Congo basin has created controversy over the last few years. In the Republic of Congo, Congolaise Industrielle des Bois (CIB) has operated several large concessions, and received FSC certification in 2006 and again in 2011, with support of several environmental NGOs and advocates. However, CIB has been criticized for firing hundreds of local workers and failure to control illegal hunting inside their forest lands. In 2011, CIB merged with Olam, an international commodity trading company, and is in the process of developing a REDD+ project in their holdings.  In the DRC, German forest products company Danzer and their local partner Siforco were involved in alleged violence and human rights violations in 2011; the company sold its holding in 2012, but was nevertheless found responsible by the FSC in 2013, which decided to "disassociate" itself from the logging company. Criticism of other logging practices continues from pressure organizations such as Greenpeace, which highlight illegal logging practices and forest conversion in the region.
However, some studies have found success in certified forest areas. A 2014 study from CIFOR found that FSC certified concessions in the Congo basin provided more community benefits than non-certified concessions. In particular, they report better working conditions, improved quality of life for local communities, active local institutions, and enhanced benefit sharing. Another study by the Wildlife Conservation Society in Gabon found that FSC certified concessions demonstrated improved wildlife management practices.  Various NGOs and groups such as CIFOR continue to assist small scale logging operators to improve practices and efficiency and formalize the informal sector.
---
Sources:
Cerutti, P.O., Lescuyer, G., Tsanga, R., Kassa, S.N.,Mapangou, P.R., Mendoula, E.E., et al. (2014). Social impacts of the Forest Stewardship Council certification: An assessment in the Congo basin. doi:10.17528/cifor/004487
Danzer. (2012). Danzer sells it operations in the Democratic Republic of Congo. Retrieved from http://www.danzer.com/Press-Releases-Detail.87.0.html?&L=0%22%20on%20%20%20%20&tx_ttnews%5btt_news%5d=470&tx_ttnews%5bbackPid%5d=80&cHash=61d479c09486ba5cea8956b3d3e1f177
EU-FLEGT – VPA Countries.(n.d.) Retrieved July 15, 2014 from http://www.euflegt.efi.int/vpa-countries
Evans, K. (2012). Cutting through: Formalising Cameroon's huge domestic timber market. CIFOR Forests News Blog. Retrieved from http://blog.cifor.org/11463/cutting-through-formalising-cameroons-huge-domestic-timber-market#.U48ykVdGP5E
FAO. (2013). African countries agree to curb illegal timber trade in the Congo Basin. Retrieved from www.fao.org/news/story/en/item/203295/icode/
Forest Stewardship Council. (2013). Forest Stewardship Council disassociates from the Danzer group. Retrieved from https://ic.fsc.org/newsroom.9.386.htm
Forest Stewardship Council. (2014). Facts and Figures. Retrieved from ic.fsc.org/facts-figures.19.htm
FSC Watch. (2011). CIB - FSC's great African embarrassment. Retrieved from http://www.fsc-watch.org/archives/2011/06/20/CIB___FSC_s_great_Af
Megevand, C. (2013). Deforestation trends in the Congo Basin: reconciling economic growth and forest protection. World Bank Publications.
Stokes, E., Strindberg, S., Bakabana, P., Elkan, P., Iyenguet, F., & Madzoké, B. et al. (2010). Monitoring Great Ape and Elephant Abundance at Large Spatial Scales: Measuring Effectiveness of a Conservation Landscape. Plos ONE, 5(4), e10294. doi:10.1371/journal.pone.0010294
WWF. (n.d.) GTFN Participants-details. Retrieved from http://gftn.panda.org/about_gftn/current_participants/gftn_members.cfm?country=Cameroon&countryid=2